TREE SAFE
FIRE RETARDANT SPRAY COATING
TEST

MATERIAL TESTED

RESULTS

CA. Administrative Code, Title 19, Public Safety, Article 3, Section 1264.3, "Christmas Trees"
Section 1237.1

Douglas Fir

Passed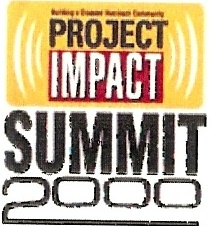 FEMA PARTNER
TREE SAFE TECHNICAL DATA

INTERIOR
PRODUCT DESCRIPTION:    Aqueous Based Resin
PRODUCT ANALYSIS

38%

PH

3.8 - 5.0

9.5 lbs

Flash point

1.124

Color

Water clear at 78°F. - Slight haze at 50°F. or lower

Non-Volatile

Solvents

Water(Contains no petroleum or derivatives of petroleum)

excellent Resistance

Bacterial

None

Moisture Absorption

Mildly

Toxic

Insects, rodents,
aspergilli And other types of molds

Excellent resistance

Termites
RECOMMENDED USE: Interior / Exterior
FLAME SAFE TREE SAFE is a fire retardant and wood preservative, primarily used for indoor Christmas trees. Also, it will keep the needles of the tree greener for a longer period of time. In addition, Tree Safe is used on dry grass and dry brush in high fire danger areas.
| | | | | | |
| --- | --- | --- | --- | --- | --- |
| Pine | Cedar | Spruce | Fir | Dry Grass | Dry Brush |
ENVIRONMENTAL REGULATION:
This product complies will U. S. Federal Regulations concerning the use of lead in paint and hydrocarbon emissions.
| | |
| --- | --- |
| | QUICK REFERENCE FOR APPLYING TREE SAFE |
Fir, Spruce, Pine, Cedar, other species

DRY GRASS & BRUSH

Spray with mist applicator.

Start at top of tree and spray all foliage and branches.

Saturate to point of dripping.

Allow tree to dry indoors or in a covered area

Spray all dried grass, brush and tree and telephone bases where possible, especially that surrounding the home or business facility. Spray any exposed wood such as fencing

One (1) quart covers up to an 8' tree

200 square feet per gallon

CHRISTMAS TREES:

Tree Safe is water based, clear, odorless liquid. It is non-toxic and becomes insoluble when dry. Tree Safe also acts as a preservative. DO NOT DILUTE OR MIX TREE SAFE WITH ANY OTHER PRODUCTS. Thoroughly spray the entire tree beginning at the top and working downwards. Needles are not absorbent so you must completely coat all needles of the tree. Be sure to thoroughly wet and saturate to the point of dripping. After spraying pour remainder of Tree Safe contents into the stand reservoir. Once treated the tree should be given ample time to dry. For optimum results do not leave the tree outside during the drying process, rain has a tendency to diminish the effectiveness of Tree Safe. When properly applied Tree Safe will provide long term fire protection. In addition to Tree Safe's fire retardant qualities, Tree Safe acts as a preserver keeping the needles of the tree greener for a longer period of time.
CAUTION:
          Product must not freeze. It must not be thinned or diluted.
OVERSPRAY:
        The overspray will not harm plants or animals. Spills can be flushed with water. A rag wetted with   bleach and water mix will clean up spotting.
CLEAN UP PROCEDURE:
          Airless Equipment.
1. Run clear water through the system until coating is flushed out. When minor sudsing on surface stops, the system is flushed.
2. Run bleach and water mix (1 part to 4 parts) through system as solvent for cleaning any residue.
            3. Repeat Step 1 if any foaming occurs in Step 2.
            4. Lubricate system as specified by equipment manufacturer to combat rusting.
If two or more applications are planned in the same day, the sprayer can be kept clean by running water through the system between applications.
          Brushes/Rollers.
              1. Clean immediately after use.
              2. Wash thoroughly with bleach and water mix (1 part to 4 parts).
SAFETY FIRST
Use approved safety devices (ropes, belts, ridge hooks, ladder, etc.) When working on steep or high areas. Take EXTREME CARE not to step on wet treated area. Surface may be slick until dry.
It is good practice to wear respirator or mask and protect hands with rubber gloves when spraying any coating or chemical. When engineered air control is not feasible, use properly maintained and properly fitted NIOSH approved respirator for solvent vapors. A dusk mask does not provide protection against vapors.
If eye contact occurs, flood with water for fifteen (15) minutes and call a physician. KEEP OUT OF REACH OF CHILDREN. DO NOT TAKE INTERNALLY.
When sprayed on dry grass and brush, according to the manufacturer's specifications, TREE SAFE will slow or stop the advance of the flame front
caused by winds in areas of exceptionally low humidity.
Application kits are available that have a coverage rate of up to 11,000 square feet.
Call our Flame Safe Hotline: 1-800-333-9197 for assistance.
HOME | FIRE RETARDANT COATINGS | FIRE RETARDANT WOOD | HOW IT WORKS | CONTACT US
2653 Warfield Avenue, Fort Worth, Texas 76106